Professional IT Support Company In Birmingham City Centre
Professional IT Support for Birmingham Businesses
Established in 1998, Solutions 4 IT Birmingham, have been providing technology and IT Support for Birmingham businesses for over 20 years. Our Birmingham IT Support offices are open to provide quick and effective IT Support for your staff and remote workers with highly trained, knowledgeable and experienced staff.
Our helpful and experienced IT Support staff can provide Phone, Email, Ticket or Onsite IT Support for your business. We know that IT Support issues can happen at any time so our support reflects that with 24 hours a day 365 days a year coverage by the staff at our Birmingham offices.
Birmingham IT Support
We can support every part of your business infrastructure from PC and Mac support through to mobile phones and telephony, networking, and cloud services. Our flexible approach to IT Support and our wide range of services means we can tailor our IT Support packages to suit your business and to support your specific business goals.
Make use of our Free IT Audit to get a clear view of how your existing company systems might be restricting workflows and how we can help to streamline your business through the use of technologies tailored to your business and budget.
Our team of support staff includes specialists in PBX and Cloud phone systems, Microsoft Desktop and Cloud Services, and Cyber Security, to mention just a few.
Cyber Essentials Experts in Birmingham
Speak to one of our qualified Cyber Essentials experts today about our Birmingham Cyber Essentials training sessions to bring your staff up to speed on the latest threats and discover how to mitigate these through training and knowledge.

In a groundbreaking announcement during...
read more
Birmingham IT Case Studies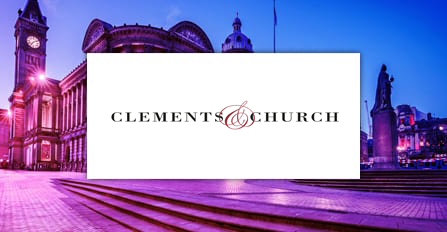 Take a look at the Clements & Church Case Study to see how Solutions 4 IT were able to save a considerable amount of money for the client and future proof them ready for the 2025 PSTN network switch-off.  Read More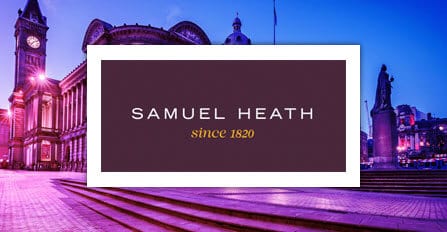 Take a look at the Samuel Heath Case Study for how our Managed Print solution and IT Support team saved money and streamlined the IT Environment for this Birmingham Based Company  Read More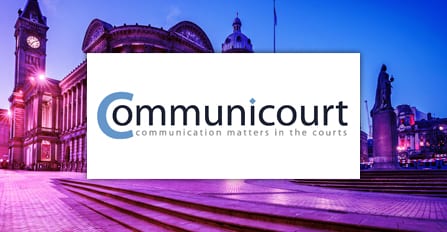 Communicourt are the leading provider of Court Appointed Intermediaries across England and Wales. They provide fairer access to justice for vulnerable adults and children  Read More
Contact our
Birmingham Branch
today to take your business further
Managed IT Support In Birmingham
We cover the entirety of the Birmingham area with all Birmingham postcodes covered by our Onsite IT Support Engineers as well as our phone and ticket support staff.
This means we provide our IT Support services in Birmingham City Centre, down past Bromsgrove and Redditch, across to Solihull and all outlying towns.
Our bespoke Business IT Support services are priced to suit both SMB and Enterprise IT Support budgets so no matter how big or small your business, you can be sure we will provide you with an amazing service form our qualified IT Support specialists.
If you have been concerned about using an IT Support company in Birmingham or have had problems before then please see our customer feedback score which is live data based on our ticket feedback on the homepage of our website. Every ticket we complete has a Positive, Neutral and Negative feedback option and this data is fed directly to this homepage widget live so you can see what our customers really think of us. We believe that this transparency makes us stand out among the other IT companies in the Birmingham area and you can see this update regularly.
Third Party Software Support
We know that there are often third parties involved with an IT Support query and with our third party software support you can report the issue to us and if required we will liaise with the third party software company to get the issue resolved so your not stuck in the middle.
Get In Touch
Solutions 4 IT Birmingham
Somerset House, 37 Temple Street, Birmingham B2 5DP
0121 827 5399
Frequently Asked Questions
Will you support Apple devices on our network ?
Yes we support Apple devices on networks
Can you cover all of our technology ?
Yes we can cover everything from your internet connection, network, servers, workstations, phones even as far as your printers
Are your engineers qualified ?
Yes all of our engineers follow a specific training program for their areas of expertise and carry qualifications from all the leading vendors such as Microsoft.
Are your IT solutions secure ?
Yes, we have our own security division which includes CE Auditors, as a company we are also ISO 27001 and IASME Gold Accredited. Security is considered in all of the advice we give and the Solutions we build. We don't have to outsource this like some other MSP's.
Can you patch out of hours ?
Yes all our patching is done out of hours allowing you to keep working during normal business hours without the interruption of Windows updates for example.
What size companies do you support ?
We have clients ranging from 5 users up to 500 users
How do you monitor client satisfaction ?
Every ticket we do has a positive, neutral and negative option so we track client satisfaction on every helpdesk ticket, our current score is fed to the home page of the website
What does a typical IT Support client of Solutions 4IT look like ?
A typical client would have 40 users
What are the most common sectors Solutions 4 IT Supports ?
Professional Services, Engineering, Manufacturing and Heritage.
What make these companies a perfect fit ?
They see IT Support as a necessity not a cost