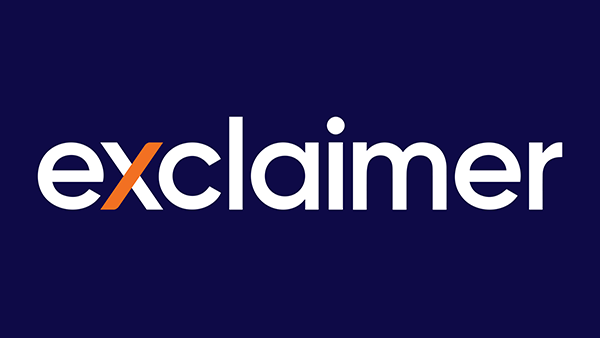 Professional email signatures for your business
Design & Manage Your
Email Signatures
Email is the most common form of communication used in businesses worldwide. It is very important that every email your organisation sends conveys the professionalism of your brand and complies with email disclaimer regulations. 
It's common for people to judge on first appearances, and this translates online as well as offline. Email signatures are an important piece of your business image, as it showcases your businesses personality as well as demonstrating messages or important information.
CENTRALLY MANAGE YOUR EMAIL SIGNATURES
Email signatures are difficult to manage once you have more than a few users, it is time consuming to create separate signatures for each user and then over time users can tamper with signatures, important signature elements can be missed out including key terms and disclaimers, your brand reputation can get damaged and you could even face legal action. Centrally managed Email signatures help you to create a professional and consistent look, and in turn this helps you build trust. They also allow you to keep your recipients up to date with your latest announcements or offers, as well as interact better with your brand by providing links to social media platforms and other websites.
EFFECTIVELY MARKET YOUR BUSINESS
Email signatures also have marketing benefits and can be used as an advertisement for what you can offer your customers. The average employee sends 35 emails a day. For example, in a 50-person office, you are looking at about 1,700 emails every day. Over a year, this could lead to 360,000 opportunities for you to market yourself that you might not be utilising. With centrally managed email signatures, new offers and announcements can be added to everyone's signature in minutes.
So, why Choose Exclaimer with Solutions 4 IT ?
Exclaimer is the category leader in email signature solutions for Microsoft 365, Google Workspace, and Microsoft Exchange. Exclaimer solutions enable companies to manage their employees' email signatures centrally and deliver consistent branding, promotions, disclaimers and compliance statements, while substantially cutting admin overheads. These ensure all users get a professional and consistently branded email signature when sent from any device, including Macs and mobiles.
Exclaimer's solutions are used by over 45,000 customers in 150+ countries with some companies holding licenses for over 300,000 users. If you already have Managed Services with us, we even manage your templates for you, you can just send a helpdesk ticket in the normal way with any changes required or additional details, announcements or promotions for your template and behind the scenes we'll get it all done for you.
How do the email signatures work?
We allow you to control every users' email signature via an intuitive, easy-to-use web portal. Seamlessly create signatures using a drag-and-drop editor, designed for users of all technical abilities. Your signatures are stored on secure Microsoft Azure servers, so when you send an email from your device it travels through Office 365 and then through the Azure servers to pick up the signature. It then lands in your recipients inbox with your professional signature present.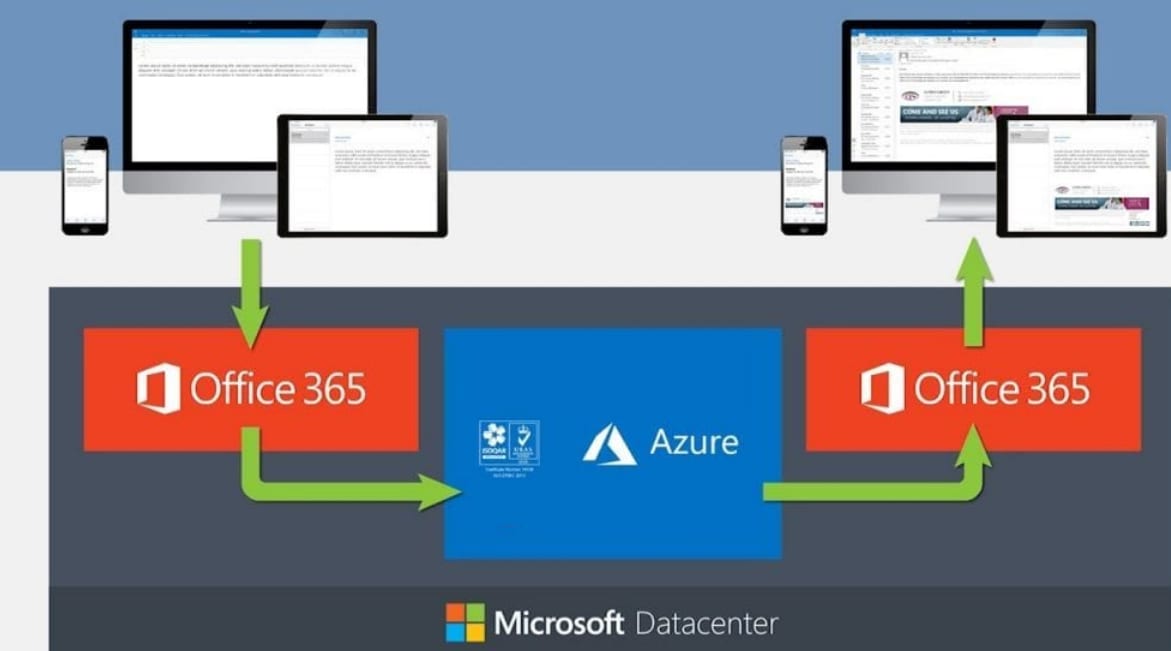 Intuitive Signature Deployment
Centrally manage all corporate email signatures through an intuitive web portal. Ensure every user has a high quality signature on every email, no matter what device or mail client they send from (PC, MAC, Mobile device etc).
Allow Multi-Person Access
Share access with anyone in your organisation and assign admin or editor permissions. Let IT handle the setup and then hand the reigns over to marketing for signature design. 
Multiple Signatures
Create a shorter reply or internal signature. Create email signature templates for individual users, employees who speak various languages, different groups / departments or for the entire organisation. 
Drag & Drop Signature Designer
Easily create a company email signature by simply dragging elements into the template. Preview the signature with users' contact information. Update templates quickly and deploy changes instantly. Let non-IT teams control the signature design process!
Different Implementation Methods
Use the server-side configuration to get signatures on all devices. Apply client-side so users can see their signatures as they type. Or simply combine the two methods together. 
New Marketing Option
Ensure brand consistency on all corporate emails. Provide up-to-date news via social media icons. Schedule display banners with the time and date feature. 
Benefits of using Solutions4IT to manage your email signatures
No fuss
Signatures are applied to emails sent from every device, so you don't need to worry about applying them everytime you send an email.
Variety of Signatures
You can easily assign different signatures to different users and departments – perfect for various marketing activities.
Internal & External Options
Create a separate signature for internal and external recipients, so you can share details within your team without advertising them to the world.
Schedule
Schedule email signatures with the time-and-date feature. This is particularly useful if you are running offers or promoting a product launch.
Fill out the form below to see how we can help you implement a professional email signature on your Microsoft 365 accounts…
need more than just cloud solutions?
Our other IT services include…