Professional email signatures for your business
Design & manage email signatures
It's common for people to judge on first appearances, and this translates online as well as offline. Email signatures are an important piece of your business image, as it showcases your businesses personality as well as demonstrating messages or important information.
Email signatures help you to create a professional and consistent look, and in turn this helps you build trust. They also allow you to keep your recipients up to date with your latest announcements or offers, as well as interact better with your brand by providing links to social media platforms and other websites.
What are Solutions4IT Email signatures?
Solutions4IT provide the perfect solution for managing email signatures in Office 365, G Suite and Microsoft Exchange. Create and control multiple organizational signatures from a centralized location. Ensure consistent, branded signatures for every user in your organization on every email. Whether users send from iPhone, Android, Mac or PC, Exclaimer guarantees a professional email signature every time.
How do the email signatures work?
We allow you to control every users' email signature via an intuitive, easy-to-use web portal. Seamlessly create signatures using a drag-and-drop editor, designed for users of all technical abilities. Your signatures are stored on secure Microsoft Azure servers, so when you send an email from your device it travels through Office 365 and then through the Azure servers to pick up the signature. It then lands in your recipients inbox with your professional signature present.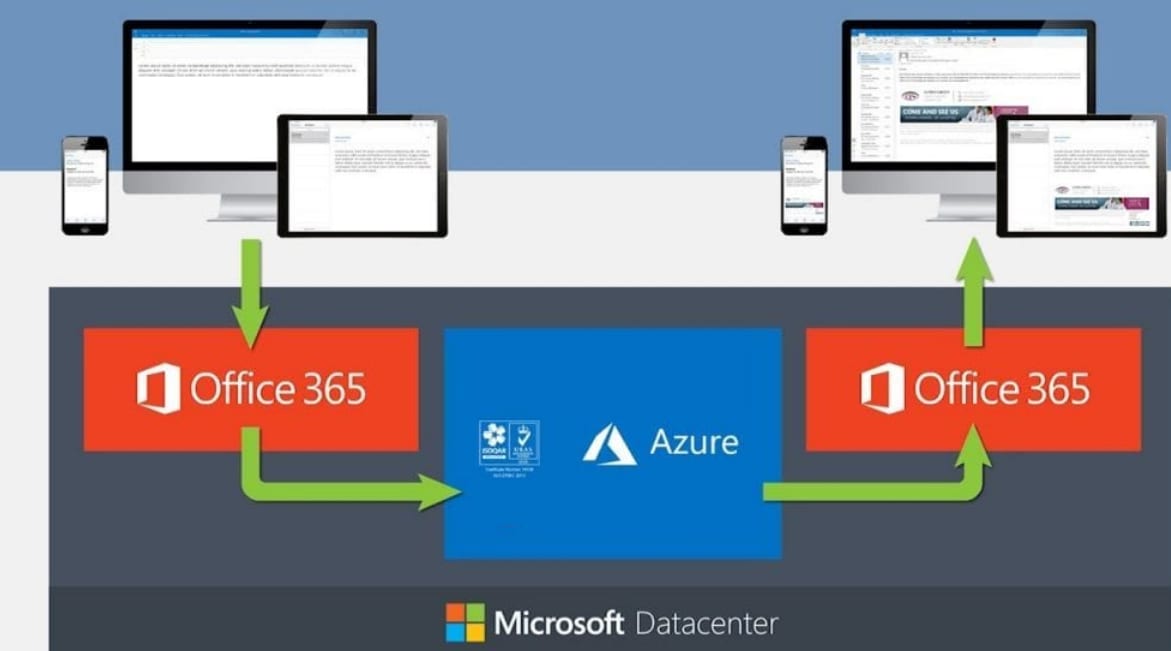 Benefits of using Solutions4IT to manage your email signatures
No fuss
Signatures are applied to emails sent from every device, so you don't need to worry about applying them everytime you send an email.
Variety of Signatures
You can easily assign different signatures to different users and departments – perfect for various marketing activities.
Internal & External Options
Create a separate signature for internal and external recipients, so you can share details within your team without advertising them to the world.
Schedule
Schedule email signatures with the time-and-date feature. This is particularly useful if you are running offers or promoting a product launch.
Fill out the form below to see how we can help you implement a professional email signature on your Office 365 account…
need more than just cloud solutions?
Our other IT services include…