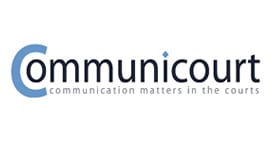 About Communicourt
Communicourt are the leading provider of Court Appointed Intermediaries across England and Wales. They provide fairer access to justice for vulnerable adults and children with communication problems and disorders. They work in family and criminal courts, providing communication support for defendants in the criminal courts and respondents in the family courts. They passionately believe that all vulnerable people have a right to access this support. They have expertise developed from working with more than 10,000 vulnerable adults and children, and their intermediaries are the most highly trained and specialised in the industry.
Communicourt have worked closely with Solutions 4 IT over the past few years, over that time Solutions have helped them to set up their hardware, Office 365 licences, Wi-Fi, managed print and also provide IT Support. Solutions 4 IT made recommendations to Communicourt as to what IT solutions would meet their needs. The detail of the setup was explained, and they were given all the support that was needed. Communicourt now have all their IT services under one clear banner.
William Scrimshire, Managing Director said "We have expanded quite dramatically over the last few years and have been able to do so with the support of Solutions4IT's managed services. We have removed the need for capital outlay on laptops and have been able to grow quickly through leasing options on offer. Communicourt has always been a 'remote' service so Covid didn't really phase us from an IT perspective as Solutions4IT were already providing this remote service and support."
Solutions for IT Support
Communicourt have access to expert IT staff whenever they need them, they just need to raise an enquiry or service ticket and a member of our highly experienced support team will help them.
They can rest easy knowing that their systems are always running smoothly due to our 24/7 monitoring. They know that they can rely on our dedicated helpdesk that can remotely access their devices and resolve issues without taking a trip to their office. We actively monitor their network to prevent any issues, identify potential concerns and fix any glitches that we observe while they focus on delivering an excellent service.
Solutions for Managed Print
Our Managed Print Service provides your organisation with peace of mind that all your print hardware and software is expertly managed so that faults are identified, resolved and consumables replenished automatically. You only need to think about the paper that comes out of your print device.
We take care of everything; this means that everyone gets to do their job rather than fixing print faults or ordering toners. We will even collect and recycle empty toner cartridges when we deliver your replacements!
Communicourt now have a multifunctional print device which has eliminated the need for desktop printers, this has resulted in huge savings to the company. Using the Managed Print Service from Solutions 4 IT also means that they do not have to keep consumables for the device on site and any faults are dealt with efficiently through the helpdesk system.
Benefits
The relationship with Solutions 4 IT offers Communicourt several benefits:
Major savings in both time and money through better use of resources and network printing using our managed print service.
Secure business Wi-Fi has been installed with the strongest security standards that does not broadcast outside of the company building, so connectivity cannot be compromised.
Our IT managed services provide the business with support and specialist IT expertise that they need on a flexible basis, without the expense or management time required to fully resource a permanent in-house team.
Our support team are highly experienced, they possess an in-depth technical skillset across a variety of IT systems and software. Communicourt have access to expert IT staff whenever they need them, simply by raising an enquiry or service ticket.
helping our partners suceed through IT
Solutions4IT Case Studies
Hinton Group is a privately owned property services company based in the Midlands. They specialise in the identification, finance, and acquisition of sites for commercial development projects. Like any small business, office IT communications and productivity tools are a fundamental enabler of the business...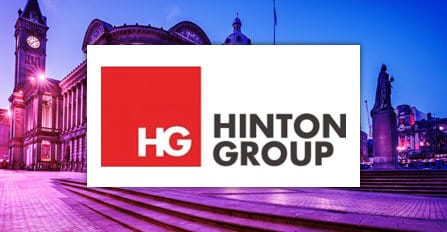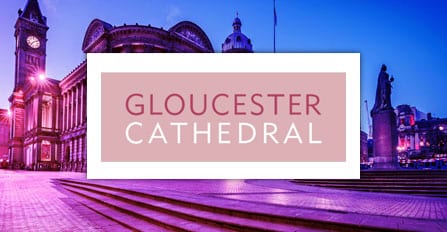 We started working with Cathedrals by chance. Back in 2016 we acquired Gloucester Cathedral's IT support provider of 17 years. As the founder of Solutions 4 IT, I quickly realised that our experience of looking after Charities, the Educational Sector and various SME organisations…