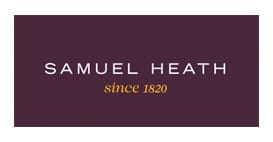 About Samuel Heath
Samuel Heath is a family-run British manufacturing company dedicated to creating definitive and highly desirable taps, showers, bathroom accessories, and door and window fittings. With a worldwide reputation for quality and innovation, as well as a dedicated UK showroom at the Design Centre, Chelsea Harbour, the company relies on its IT systems as their basis for current and future growth.
"Being a manufacturing company, we've always seen IT as a necessary evil. There's just no physical output as a product that we can sell," says IT manager Nigel Titley. "But we are now changing this view and we've used our infrastructure to give our people the best possible solution and results."
It all began as a cost-saving exercise with Solutions 4 IT's managed print service, but has developed over time as they specified and installed a new virtual server environment for Samuel Heath in a project that represented its largest ever single IT investment. "Solutions 4 IT is an extension of our IT team," says Nigel Titley. "They understand what we need. One of the reasons we went with Solutions is that it's a partnership. It's a two-way thing. We provide tier 1 and tier 2 support, so when it gets to Solutions 4 IT, they know it's serious and they can help."
Solutions for managed print
Solutions 4 IT started working with Samuel Heath several years ago, providing printer and copier support through its Managed Print Service, and helped reduce its print costs by £3,000-£4,000 a month. The service also takes a significant burden off their inhouse IT team who were spending 40% of their time supporting printers and copiers.
The company now has five multifunction devices and has almost completely eliminated desktop printers, resulting in huge savings to the company. "We couldn't believe how much we've saved. We were probably buying three times as many consumables per month so it's a massive saving for us. It's proven because we've got the history of what we used to buy. We think people are printing less because human nature being what it is if you put a printer on someone's desk they'll use it, whereas if they have to get out of their chair and go to print it, they won't."
Using the Managed Print Service from Solutions 4 IT also means Samuel Heath doesn't have to keep consumables for the devices on site and any faults are dealt with efficiently through the helpdesk system.
Solutions for IT support
Based on the success with printers and copiers, Samuel Heath moved its IT support to Solutions 4 IT and began discussions about a new server environment. The company knew they needed to replace a number of ageing rack servers that support ERP and CRM systems, design databases, and Office environment, and they wanted better business continuity and disaster recovery option. They found Solutions 4 IT' advice and support invaluable. "The servers are on 24/7 and we knew we needed to buy a couple of high spec servers. So rather than just replace them, we decided to look at our options."
Thereafter, the company moved to a virtual server environment with a modular server and storage area network providing a failover cluster of servers with a separate backup and production network. "Being a Plc, we have to look at business continuity planning because we have a responsibility to our shareholders. We also wanted a better back up option with a virtual environment where we could back up onsite and offsite."
"We discussed what we wanted to do with Solutions 4 IT and we decided to drag ourselves kicking and screaming into the 21st Century and spend some money on a new environment, implement Office 365 and phase out our old IT. Solutions 4 IT gave us options of what we could do and we put a proposal to the board — a cost justification. It was one of the biggest spends on IT we have made in one go. We put in place what we believe is the best option at the right price."
Samuel Heath also now has a better connection with its showroom in Chelsea Design Centre. "When Solutions 4 IT came on board, they helped increase performance from there. It's almost as if the staff down there are here."
Benefits
The relationship with Solutions 4 IT offers Samuel Heath a number of benefits:
Major savings in both time and money on its print through their managed print service. Samuel Heath has more than halved its print costs, through better use of resources and network printing
Enhanced IT support with their in-house IT team getting help from Solutions 4 IT when problems cannot be solved internally
A more modern, virtual server environment that supports their business systems and data, along with an enhanced business continuity environment in the cloud. "Without a doubt, Solutions 4 IT have helped us improve our environment," says Nigel Titley. "If you go back six or seven years, we were beginning to struggle. It was creaking at the seams. Disaster recovery planning is now documented and a lot easier because it's all in the cloud."
A true partnership with an IT support provider that understands its needs. Mitch Collis, director of Solutions 4 IT, explains: "Samuel Heath has been a client of ours for many years and we've gradually helped them upgrade their systems. We do go and see them with new ideas and we provide an extension and back-up to their IT team."
helping our partners suceed through IT
Solutions4IT Case Studies
Hinton Group is a privately owned property services company based in the Midlands. They specialise in the identification, finance, and acquisition of sites for commercial development projects. Like any small business, office IT communications and productivity tools are a fundamental enabler of the business...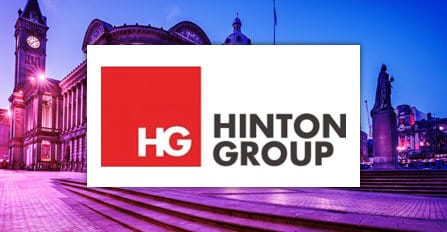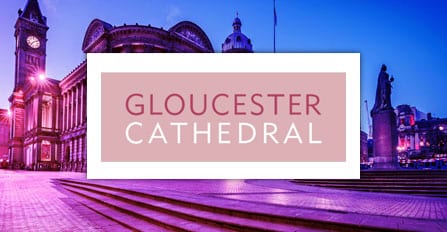 We started working with Cathedrals by chance. Back in 2016 we acquired Gloucester Cathedral's IT support provider of 17 years. As the founder of Solutions 4 IT, I quickly realised that our experience of looking after Charities, the Educational Sector and various SME organisations…