CYBER SECURITY AWARENESS TRAINING
Educate your employees to identify and minimise risks
It's Time To Be More Cyber Aware
For your Business & Employees
One of the most effective ways to combat cyber security threats is through employee security awareness training. Cybersecurity training enables staff to identify security risks and ensures the correct procedures are followed. Your employees are on the frontline in the fight against cybercrime and should be at the heart of any cyber security strategy for your business. To do this they need the tools skills and knowledge to work securely and report anything suspicious.
Security awareness training helps businesses protect their reputation and secure their overall cyber-security investment, Solutions 4 IT can implement an ongoing training program to your employees that will significantly reduce the risk of security breaches using simulated phishing emails and a range of training videos. This not only empowers your employees with the knowledge of what to look out for but also demonstrates that your business is taking cyber crime seriously and has a program in place to help mitigate the threat.
Request your FREE IT Review here:
The easiest and most effective attacks rely on human error.
It is vital to train staff how to spot a 'phishy' looking email and where to go if they have questions. Most cyber-attacks in the UK are the result of Phishing emails, we have all seen them.
Unfortunately, not all these phishing emails are obvious, the effective ones come from spoofed email addresses, have the correct corporate branding and have been tailor made for the target – they can be extremely difficult to spot!
Some of the most common cyber scams to be aware of: PHISHING
A type of attack where criminals are attempting to defraud, dupe, or mislead people by email. Phishing emails have risen in number over the past few years and have become a lot more sophisticated and can be difficult to spot. Always be wary of links and attachments within emails, if in doubt do not click! VISHING
Vishing also known as over the phone phishing is where scammers will try to persuade people to share confidential or personal information. The cyber criminal uses what we call social engineering tactics to mislead their victim into giving them financial information or in some cases this can be part of a wider attempt to infiltrate the business. SMISHING
SMS phishing where text messages are sent trying to encourage people to click on a link which may contain malware that can infect the phone. Recently there has been a rise in smishing where the message appears to have come from a parcel delivery company and fraudulently requests for a payment.
Train your employees to be cyber aware
To keep your business safe.
Solutions 4 IT can provide a range of cyber security training to help empower your employees with the skills required to identify, stop, and report cyber threats to your business. With the correct training in place, you can prove that the people within your business have the skills to reduce cyber threats, not to mention that your business will benefit from the reduced risk.
Through the use of our security awareness program employees will be sent a phishing email, which we will then track to see if they open it and also if they then click any links contained within the email. Users that perform these actions can then be sent additional training videos on techniques to help them identify suspicious emails, what to do and how to report any concerns.
The cyber training program will be ongoing and fully customisable, frequency and the content of the phishing emails can be changed to simulate real world examples. This tried and tested technique highlights any skills gaps within your business and will then allow us to provide additional training videos to the users that may require this additional help.
Contact Solutions 4 IT today for more information.
RAISING AWARENESS
IN YOUR BUSINESS
We have a series of posters below which are available to download that highlight common cyber threats which is a great way to raise awareness within your business.
A sender you do not know.

Poor spelling and grammar.

Unexpected attachments.

Hover over any links to check.

Are they asking for any business/personal information?
If in doubt call the company back on a verified number.

Never give personal information over the phone.

Never give out your username or password.

Be wary of giving out business process information.
Do not click on links from unknown senders.

A number that you do not recognise.

If you have been asked to do something unusual, double check and query it.
CONTACT US TODAY
if you would like to discuss how we can provide security awareness training to your employees.
Latest Cyber Security News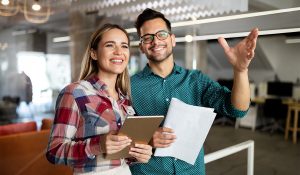 How your employees can reduce cybersecurity risks
Research suggests that cyber security breaches are expected to grow to 15.4 million by 2023. Despite technological improvements and advancements in recent years, cyber security still proves to be a growing issue no matter how much security is used.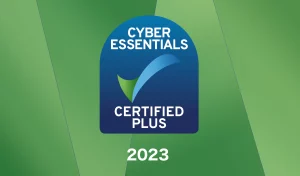 Defend Your Business: Cyber Essentials
In today's digital age, where cyber threats are ever-present, safeguarding your business against cyber attacks is of paramount importance. That's where Cyber Essentials (CE) comes in. This article explores how this scheme can protect your business from potential...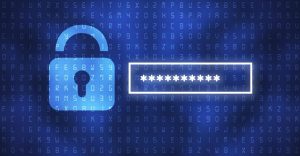 Is Password Security Enough?
Whenever we hear anything about cyber security, there is always a piece of advice about password security. But are passwords really secure? Let's find out!