IT Support Services Gloucester
IT Support For Business Gloucester
Business IT Support In Gloucestershire
Established in 1998, we have been offering quality IT support services in Gloucester for over 20 years. We offer our clients a free IT audit to fully gauge their requirements. We offer bespoke business IT support packages, aiming to build greater efficiency and better procedures. Our business IT support team can help you with adopting new IT industry standards, installing up-to-date IT solutions, cloud-based phone and data sharing platforms, cyber security and so much more!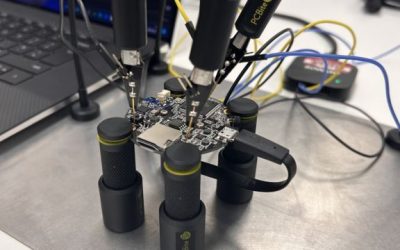 Now and again, massive organisations or...
read more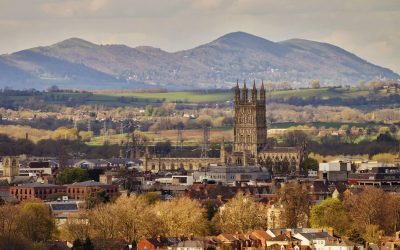 As one of the oldest cities in England,...
read more
Business IT Support Gloucester
Our highly qualified and experienced specialists can help you with an extensive range of business IT strategies. Here are just a few of our most popular services:
IT problem solving, both onsite or remotely
Setting up and managing working from home
Supporting effective email and ticket pathways
Cyber security (ISO27001, IASME Gold and Cyber Essentials certified)
Cloud and PBX phone systems
Cloud services
Microsoft Desktop services
Whether you are looking for small business IT support, or large-scale IT services, we are well-placed to handle your needs. We tailor an IT support services business plan to suit the size and goals of your company. For extra peace-of-mind, we are on hand to deal with any issue 24 hours per day, 365 days a year.
Gloucester Business IT Services Provider
If you would like to discuss our IT business support services further, please contact us today.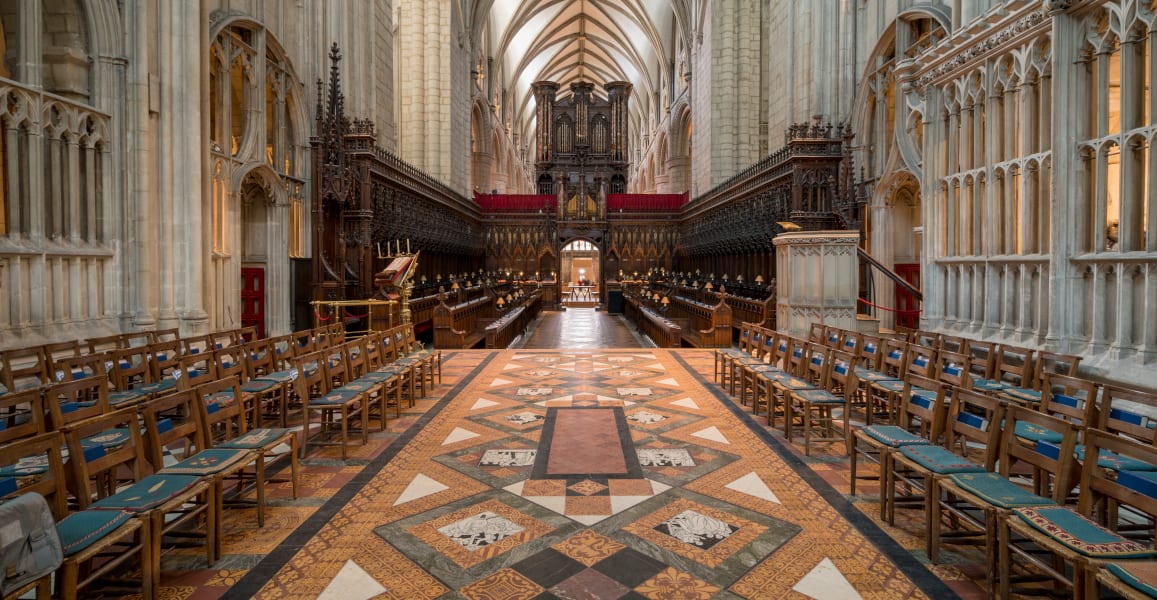 Take a look at the Solution 4 IT Heritage website where we details how we provide specialist services to Gloucester Cathedral and other heritage sites. Read More…
Contact our
Gloucester Branch
today to take your business further
Managed IT Support In Gloucester
We offer comprehensive IT support services in Gloucester and the surrounding areas. This includes neighbouring towns stretching across Gloucestershire, notably Cirencester, Stroud and the Cotswolds. We provide IT support via phone, our online ticket system and our highly qualified onsite engineers for businesses throughout the West Midlands.
Our pricing is calculated to suit individual businesses and takes SMB and Enterprise IT Support budgets into account. Whatever the size and demands of your business, we tailor costs to meet your requirements.
We understand that taking the step to appoint an IT support consultancy is a big decision, especially if you have never used an IT company before. For peace of mind, we would like to point you in the direction of the ticket feedback on our company homepage. Here you can see how our customers judge our performance. We receive real-time feedback after every ticket is completed, which is then fed through to the homepage widget. Unlike other consultancies, our customer feedback score is collated from live data and gives an up-to-date and transparent appraisal in real time.
Third Party Software Support
We quickly resolve IT support queries and ensure progress isn't impeded by third party communication issues. Our third party software support means we liaise with all people involved and don't expect you to act as the middle man.
What does a typical IT Support client of Solutions 4IT look like ?
A typical client would have 40 users
What are the most common sectors Solutions 4 IT Supports ?
Professional Services, Engineering, Manufacturing and Heritage.
What make these companies a perfect fit ?
They see IT Support as a necessity not a cost
Frequently Asked Questions
Will you support Apple devices on our network ?
Yes we support Apple devices on networks
Can you cover all of our technology ?
Yes we can cover everything from your internet connection, network, servers, workstations, phones even as far as your printers
Are your engineers qualified ?
Yes all of our engineers follow a specific training program for their areas of expertise and carry qualifications from all the leading vendors such as Microsoft.
Are your IT solutions secure ?
Yes, we have our own security division which includes CE Auditors, as a company we are also ISO 27001 and IASME Gold Accredited. Security is considered in all of the advice we give and the Solutions we build. We don't have to outsource this like some other MSP's.
Can you patch out of hours ?
Yes all our patching is done out of hours allowing you to keep working during normal business hours without the interruption of Windows updates for example.
What size companies do you support ?
We have clients ranging from 5 users up to 500 users
How do you monitor client satisfaction ?
Every ticket we do has a positive, neutral and negative option so we track client satisfaction on every helpdesk ticket, our current score is fed to the home page of the website