Derby IT Support Services
Business IT Support In Derby
Our Derby branch offers quality IT services for businesses within the town of Derby and across Derbyshire. All clients are able to take advantage of our free IT audit, giving us an in-depth appreciation of your IT infrastructure. From this starting point, we aim to build a bespoke IT support package, tailored precisely to your needs. Improved IT procedures and the latest IT solutions lead to increased efficiency and productivity. For instance, we can manage Cloud-based phone and data sharing platforms. We also provide cyber and network security guidance, strongly linked to our adoption of the IASME Cyber Essentials scheme.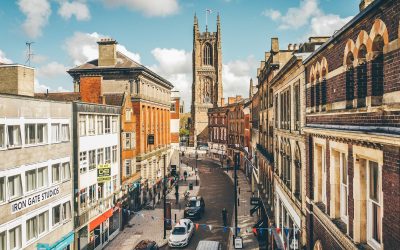 Derby is a city in the East Midlands region of...
read more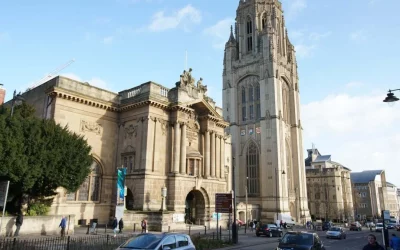 In the UK, we are continuously working as a...
read more
Business IT Support Derby
Our IT experts at Derby are here to help you tackle and successfully embrace a variety of strategies. Derby IT services include;
On-site and remote IT problem solving
Ensuring working-from-home is secure and trouble-free
Supporting email and ticket pathways
Cyber Security (ISO27001, IASME Gold and Cyber Essentials)
Cloud and PBX phone systems
Microsoft desktop services
We work with a variety of different businesses, ranging from SMEs, all the way up to large organisations. Whether you would like us to handle one specific IT service, or manage a complex strategy, we are here to help. We always consider your particular goals, and target our approach accordingly.
Derby Business IT Services Provider
Please get in touch today if you would like to discuss our Derby IT support services in more detail.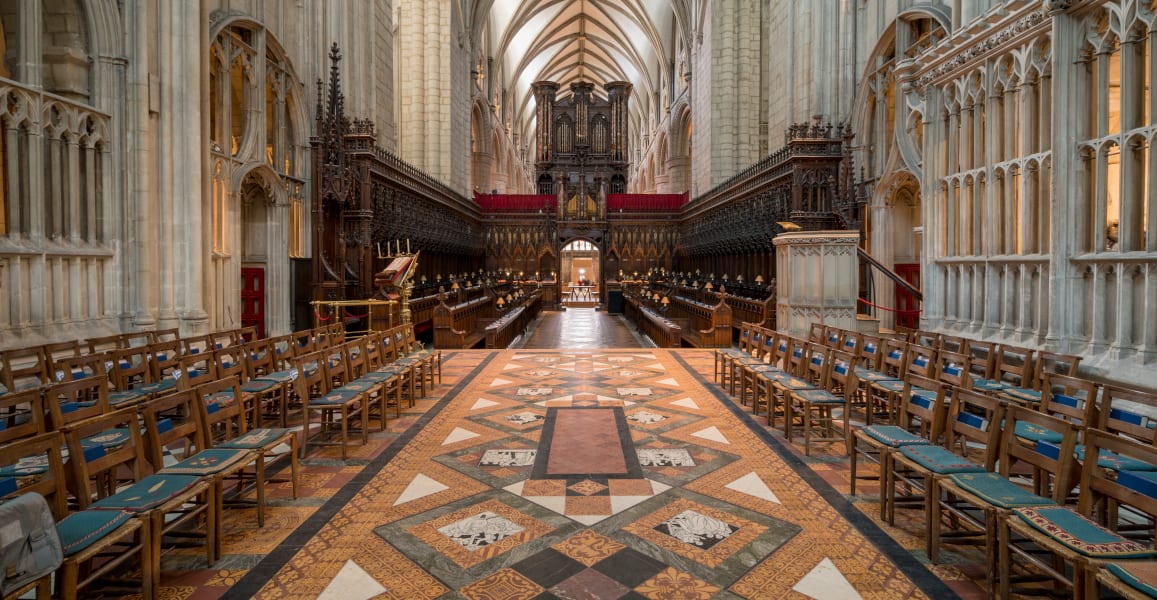 Take a look at the Solution 4 IT Heritage website where we details how we provide specialist services to Gloucester Cathedral and other heritage sites. Read More…
Contact our
Derby Branch
today to take your business further
Managed IT Support In Derby
In general, our managed IT support is delivered via;
Phone
Online ticket system
On-site engineers and experts
Costs are calculated on an individual basis. 'One size doesn't fit all', and so we take your budget and aims into consideration. Appointing an IT consultancy is a huge step, especially if you have previously dealt with IT matters in-house. Take a look at what our customers think of us when carrying out your due diligence. Ticket Feedback comments are visible on our home page, illustrating what our customers think about us. This is real-time customer feedback, generated from live data fed directly through to the home page widget. Reviews aren't edited or embellished – the positive feedback score is 100% genuine.
Third Party Software Support
To avoid lengthy delays, we deal directly with third party communication issues. We don't expect you to liaise with software and other third party players, and will make the necessary connections on your behalf. Rest assured, for any urgent issues we are available 24 hours a day, 365 days a year.
What does a typical IT Support client of Solutions 4IT look like ?
A typical client would have 40 users
What are the most common sectors Solutions 4 IT Supports ?
Professional Services, Engineering, Manufacturing and Heritage.
What make these companies a perfect fit ?
They see IT Support as a necessity not a cost
Frequently Asked Questions
Will you support Apple devices on our network ?
Yes we support Apple devices on networks
Can you cover all of our technology ?
Yes we can cover everything from your internet connection, network, servers, workstations, phones even as far as your printers
Are your engineers qualified ?
Yes all of our engineers follow a specific training program for their areas of expertise and carry qualifications from all the leading vendors such as Microsoft.
Are your IT solutions secure ?
Yes, we have our own security division which includes CE Auditors, as a company we are also ISO 27001 and IASME Gold Accredited. Security is considered in all of the advice we give and the Solutions we build. We don't have to outsource this like some other MSP's.
Can you patch out of hours ?
Yes all our patching is done out of hours allowing you to keep working during normal business hours without the interruption of Windows updates for example.
What size companies do you support ?
We have clients ranging from 5 users up to 500 users
How do you monitor client satisfaction ?
Every ticket we do has a positive, neutral and negative option so we track client satisfaction on every helpdesk ticket, our current score is fed to the home page of the website