Improve Productivity and reduce costs with our Managed Print Solution
Save on costs with our remote print review
Register for yours today
Register for free remote print review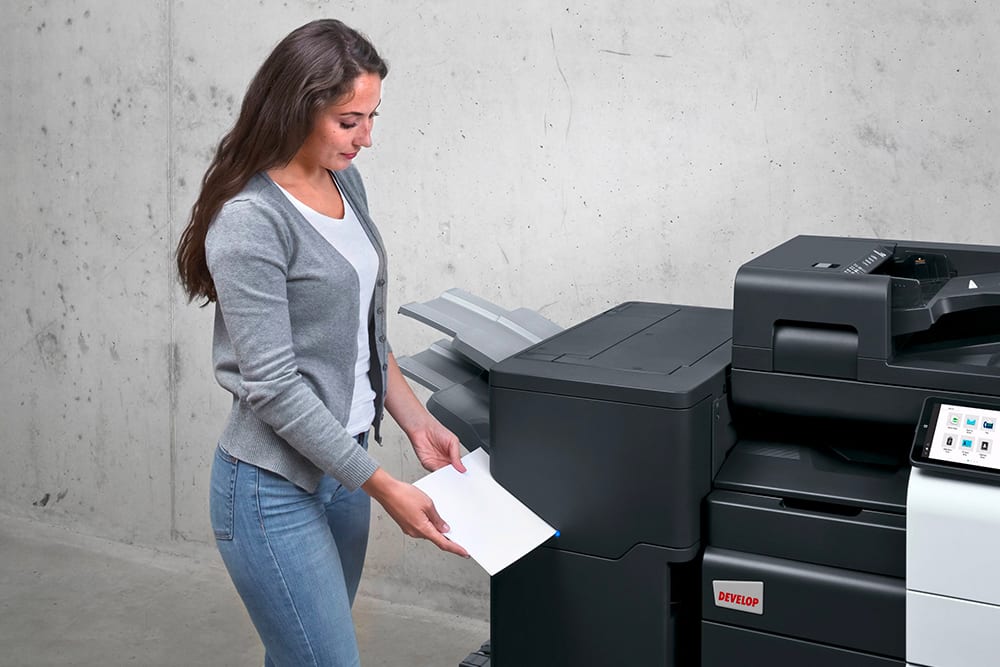 Managed Print Services are programmes offered by print providers to manage your print devices, including printers and copiers. They enable organisations to significantly improve their efficiency, productivity and information security, typically by monitoring usage, replacing consumables and meeting the organisation's printing needs. The features of managed print services vary by supplier, but they can offer many of the following benefits to organisations large and small.
7 key benefits of managed print services
Save time and improve efficiency
Reduce costs and save money
Improve productivity in your organisation
Reduce capital expenditure and improve cashflow
Reduce your environmental footprint
Allows organisations to be more agile
Improve your information security
Top 6 reasons to choose Solutions4IT
Flexible SLA and finance options
We've teamed up with two of the biggest and most flexible lenders in the market today, this means we can offer a wide variety of finance solutions so you can be confident of getting the best solution. We've also teamed up with one of the most reliable manufacturers, Develop, with their vast array of print devices there is no need to look anywhere else or be forced to have a mixed fleet of devices. On top of this Solutions 4 IT can offer you a flexible SLA contract, from 2-8 hour response times, fully or partly managed print solution and the option of network support, where our dedicated and experienced experts will assist you with all areas of your IT network
Preventative maintenance to ensure the uptime of your print devices is as high as possible
Using remote monitoring software to cover all of you print devices ensures supplies are delivered before you run out. All parts labour and toner are included. All engineers are manufacturer trained and each device is linked to our remote service centre for proactive response to service alerts. Our monitoring software constantly checks the usage and performance of all your print devices and can produce detailed reports when required
Temporary replacement device should your device be down for longer than 24 hours
If your device develops a fault and we can't resolve it within 24 hours, we will supply you with a temporary device to keep you printing.
Empty toner collection / recycling
Expert help ranging from phone and remote assistance to dedicated onsite engineers
We operate a help desk for all print related issues from 8am – 5.30pm.
Over 50 years combined experience
Our Managed Print Service provides your organisation with peace of mind that all your print hardware and software is expertly managed so that faults are identified and resolved and consumables replenished automatically using our remote software.
Our Managed Print Service means that you only need to think about the paper that comes out of your print devices.
We take care of everything, this means that everyone gets to do their job rather than clearing paper jams or ordering toners. We'll even collect and recycle empty toners cartridges when we deliver your replacements!
Step One is to analyse your existing cost structure – including the costs per page, user, device and workgroup – and then continue to monitor these areas as we build a solution around your business. It is essential to measure and monitor the true costs of creating documents, often a large proportion of these costs are hidden. This helps you to understand exactly what gains have been made and where the potential exists to create further efficiencies.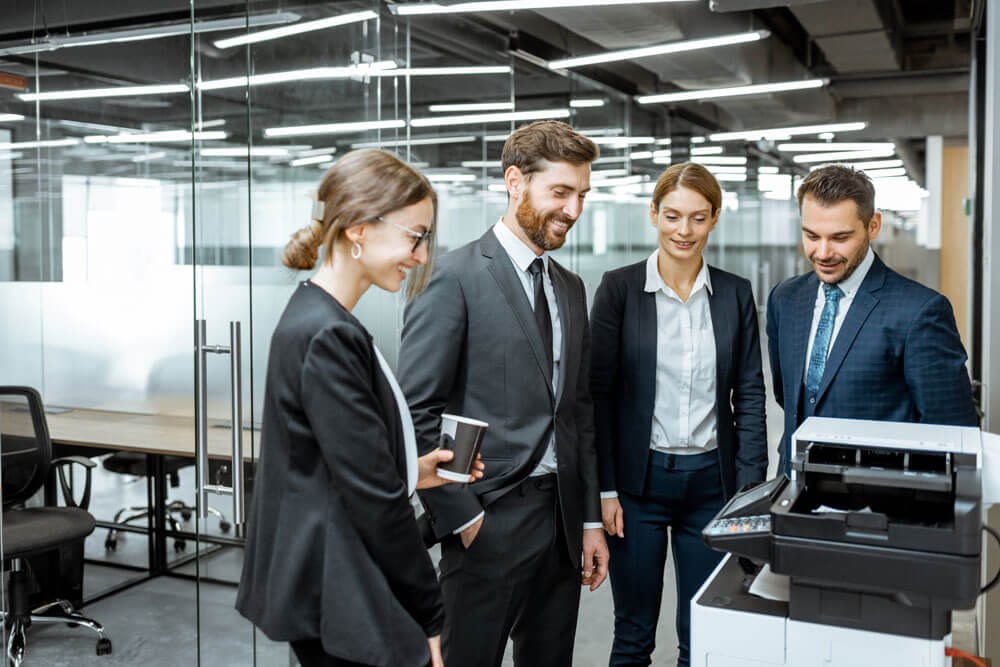 We streamline your company's print operations by implementing a "balanced deployment" technique to ensure the right device is in the right place using the least number of devices as possible. We look at reducing waste by establishing which of the standard features of the suggested devices will help and if more can be achieved by using a third party solution.. The ultimate goal is to generate sustainable long-term savings as well as immediate cost reductions.
Improving security – Even accidental interception of confidential information (documents left lying in a printer's output tray, for instance) can have unfortunate consequences. Deliberate attacks are even more dangerous. The review we perform and solution we propose  gives you exactly the levels of security that you need, be it controlling access to each device right through to providing a fully secure document infrastructure, complete with a detailed audit trail and the storage of data at a secure ISO certified cloud facility.
We manage Print and IT infrastructures
Unlike others we specialise in both managing print devices & IT infrastructures making us the perfect partner for your business. Established over 21 years ago, we have built our success through our core values. Our expertise lies in both managing print and IT environments to help businesses large and small cut costs and increase productivity.
Low impact – implemented with minimum disruption, seamlessly integrating with your existing processes to deliver the best possible results.
Supported devices include:
Register for free remote print review
helping our partners succeed through IT
Solutions4IT Case Studies
need more than just managed print solutions?
Our other IT services include…