Comprehensive IT Support and Managed IT Services Including Cloud, Azure and Connectivity
Solutions 4 IT has more than 21 years assisting organisations and businesses in growing with the help of technology
Stay up to speed with evolving technology
Technology can be terrifying, especially since it is constantly evolving. You do everything you can to get your team on the same page, but IT training requires continuous knowledge. Our specialists at Solutions 4 IT regularly participate in certification and training courses to cater to the different requirements of businesses in various industries.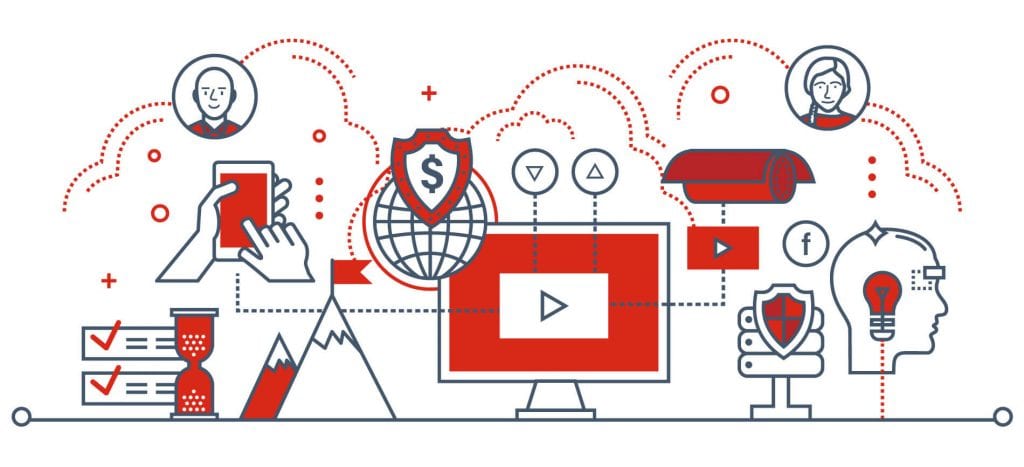 We will assess the status of your current technology and then provide recommendations to help you make the right decisions based on your business and technology strategies. You will be able to make the right IT investments and you will get invaluable support with your IT.
Our key IT support services include:

Onsite or Remote Assistance

Cloud Systems & Connectivity

Virtual IT Director & Virtual CIO


Back-ups, Installations & Upgrades
IT Consulting made just for you

Expertise on Tap
Access our extensive IT expertise from our in-house IT specialists

Suite of IT Services
An all-inclusive suite of IT services, such as technology procurement, evaluation, planning, implementation, and management

Tailor Made Solutions
Tailor-made services aligned with your distinct business goals helping you improve systems and processes

24/7/365
24/7/365 assistance from our specialists who can put your IT worries to rest
Reduce downtime through 24/7 server monitoring, IT support, and management services.
Specialist IT expertise on a flexible basis
Our IT managed services offer is designed to give businesses the support and specialist IT expertise that they need on a flexible basis, without the expense or management time required to fully resource a permanent in-house team.
What to look for from an IT Support Company in 2023?
Because IT is the backbone to most business functions everything grinds to a HALT when it fails.  Below are some helpful pointers when choosing an IT Partner.
Do they speak plain English?
The World of IT would have you believe your technology relies on magic fairy dust and powerful spells that no earthly human can fathom. Then if this isn't enough they throw more acronyms and abbreviations in your direction before sending you the
most complicated invoice on the planet.
Obviously, work hard to avoid this at all costs.
Remember, the knee bone is connected to the ankle bone...
There are many key ingredients to having great IT and they all cross over each other. For this reason, it can quickly become confusing when you have one supplier for Internet, and another for printers, telephones etc.
The solution is to work with a Managed Service Provider (MSP). A true MSP will be able to provide you with all your key technology services. They will take away all the hassle of owning problems and make for speedier fixes as any issues or requirements are dealt with through one Helpdesk. Be safe in the knowledge that you are working with a support company that understands the ins and outs of the technology that makes your business tick…
Test the water
Insist on an initial contract term of no more than 12 months with a 3 month break clause in case things dont work out.  Consider a longer term thereafter and expect a saving for your commitment.
Are they Cyber Savvy?
There is no silver bullet against Cyber crime. However, it is crucial that your support company has the right knowledge and credentials to help mitigate your risks against attack. Look for standards of excellence such as IASME (body for Cyber Essentials) & ISO27001 (International standard for information security).  
Don't leave yourself open to a Cyber attack.
Consider your whole network
The smooth running of computer equipment will understandably be a priority for your IT support company but computers are not the only type of device on your network. Modern networks have many online devices that all need to be considered. Whilst your IT support company may not deal with the intricacies of every device on your network they should be helping you and ensuring that any other providers are keeping everything ship shape and shiny.
Have a document and plan for every type o device on your network especially those that are internet-enabled.
Do your research
We all started somewhere and small acorns grow into big oak trees. Nevertheless when it comes to outsourcing your IT Support we urge you to carry out some company checks. Some free tools online will provide you with background information including years established, credit score and other financial information.
Make sure the foundations of your IT Support company are solid.
Our support team are highly experienced and possess in-depth technical skillsets across a variety of IT systems and software. This means that you have access to expert IT staff whenever you need them, simply by raising an enquiry or service ticket.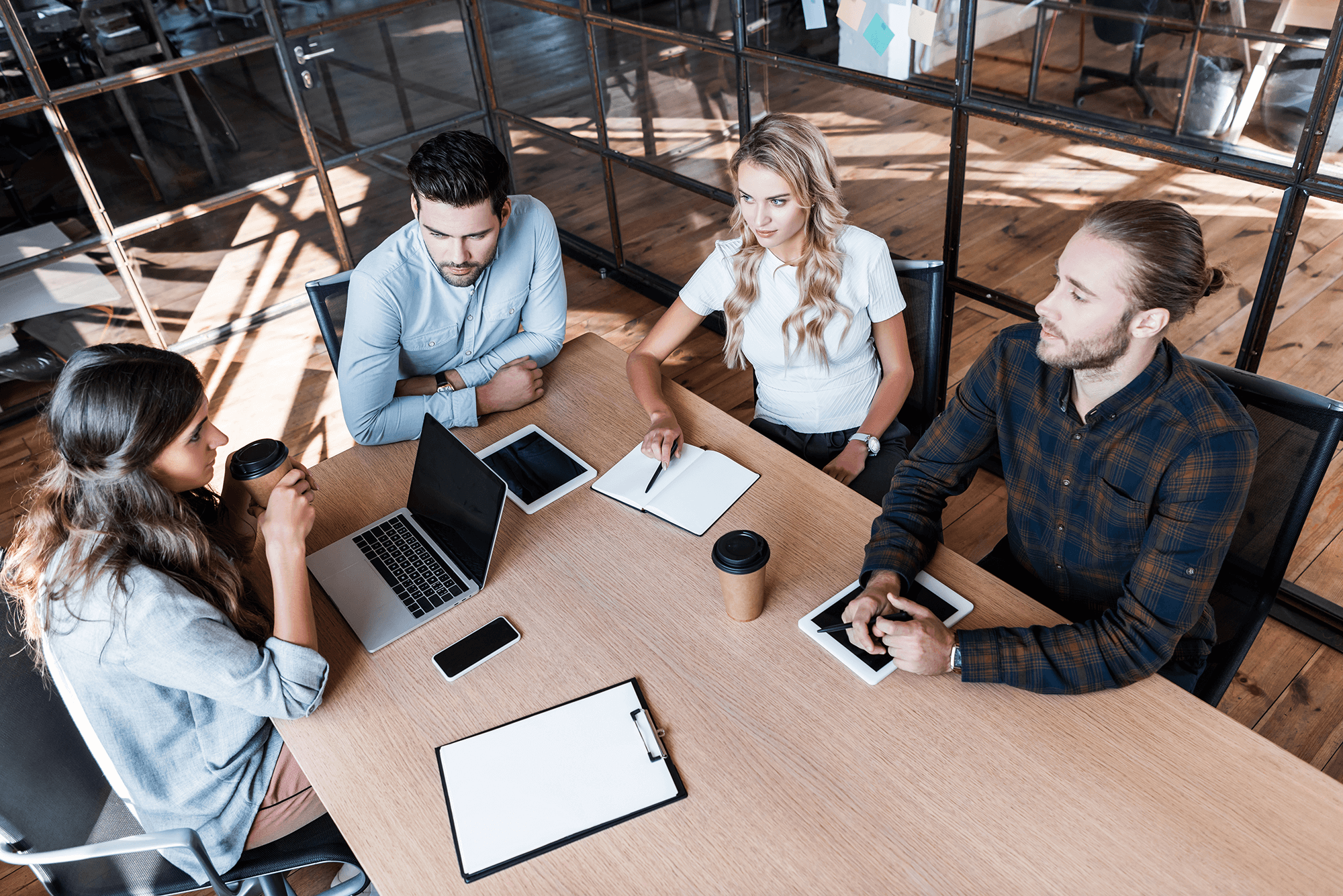 Talk to us about guaranteed response times and ongoing proactive maintenance
Our Managed Services will provide you with:

24/7 Monitoring
So you can rest easy knowing that your systems are always running smoothly

Non-stop support
Which means you'll receive all the technical assistance you need for an affordable monthly fee

Proactive maintenance
Continued and sustained patching keeps your systems secure from cyber threats

Dedicated helpdesk
that can remotely access your devices and resolve issues without taking a trip to your office
Proactive IT support & maintenance
We actively monitor your network to prevent any issues, identify potential concerns and fix any glitches that we observe while you focus on your business. Our systems allows us to keep a clear view of your business's entire operational network – from monitoring whether your printers have enough paper and toner or assessing the temperature of a workstation, right through to safeguarding the operation of your business-critical services both on your premises or in the cloud. Thanks to a set of pre-defined parameters, any issues are raised automatically to our service desk for our team to assess and fix. We only close a ticket when we are 100% happy that we have resolved it.
We regularly report on our performance so that you can assess our continued value to your business, and your own dedicated account manager is on hand as needed.
Every ticket raised is fully tracked, traced and reported against using state of the art software and analytics. This allows us to consistently deliver solutions on-time to the service level agreement agreed with you, our client.
If you have some in-house resource, we offer complimentary IT Services and a dedicated service ticketing board to allow your own team to work seamlessly with us. This also makes it extremely simple to monitor all devices across your network and escalate urgent tickets as required.
Our Business systems are cloud-based for ease and are accessible through a web browser – making it simple for you to engage with us as required. Tickets are prioritised to allow us to work on the most important issue for your business – delivering fixes and solutions for you as rapidly as possible.
we are human – real service comes from real people
Talk to us about guaranteed response times and ongoing proactive maintenance.
need more than just IT support?
Our other IT services include…