CASE STUDY:
Worcester Cathedral

Heritage & Technology at Worcester Cathedral
We began working with Worcester Cathedral just over two and a half years ago. This came about thanks to recommendations from Gloucester Cathedral, where we have enjoyed a longstanding professional relationship and have brought about considerable improvements.
Following on from our experience in Gloucester, we were ideally suited to integrating technology in Worcester Cathedral. In this case study we will be taking a closer look at how we handled inherited IT at Worcester, with all its problems and inefficiencies, and how we adopted a more streamlined, structured and holistic approach.
Get in touch to see how our Worcester IT team can help your business.
The Challenge at Worcester Cathedral
With any heritage project, it is pretty safe to say computer infrastructure will be a thorny issue!
When these structures were originally built, computers were obviously not taken into account. At Worcester, modern technology had grown organically, usually on a need-to-know basis. This had led to fragmentation and confusion. In turn, different departments (Music, Administration, Finance etc.) would buy computers and set-up their own systems independently. Departmental "technology bubbles" were created, unable to communicate with each other.
Frustration increased, arrangements were repeatedly duplicated, and key goals were missed.
This was the situation when Solutions4IT took over. Their previous IT Company had concentrated solely on the Administration department, as they had the largest group of computers. They neglected the needs of the other areas, perhaps smaller but integral to the busy Cathedral. Our challenge was to bring all of these together, forming a linked "whole".
The Solution
From the outset, we viewed the Cathedral as a complex mix of different departments. Our aim was to get all of the IT systems working together seamlessly, including network infrastructure and connected devices.
For instance, the coffee shop tills run on the IT network. Although not directly responsible for till maintenance, it is our role to make sure the network is not causing tills to fail. This would involve thorough inspection of internet connectivity, core network infrastructure, firewalls and servers.
Progress
Solutions4IT don't just look after the computers at Worcester Cathedral, but manage their IT landscape as a whole. Early on, we reviewed the entire network and strengthened all aspects. We have increased productivity and maximised potential. Some key milestones are;
Broadband
We have brought the pre-existing broadband circuits into a single larger, more reliable leased line – a 300mbps service. Straightaway, the slower half a dozen broadband circuits (running at 20/30mbps) could be removed. This faster, more dependable connection was pushed out to all departments.
VLAN (Virtual Local Area Network)
We moved all traffic streams running on the same network IP range (admin, Paxton door entry, CCTV, organ, tills etc.) onto a VLAN (Virtual Local Area Network). This enables separate distinct network "bubbles" for each device/ department. By doing this, we were able to prevent future conflicts resulting from the network being overloaded, including security breaches.
Remote Working and COVID
Due to legacy applications in their system, particularly on their accounts package, the Cathedral remains unable to make the jump to the Cloud. Without access to the Cloud, remote working during successive lockdowns was very difficult. At no additional cost, the Solutions helpdesk used their support agent tool to allow remote connections and facilitate remote working.
Network Visibility
Solutions4IT have established clear external visibility of the entire IT landscape at Worcester Cathedral.
This means issues are quickly and efficiently dealt with, and we have gained improved service levels. When a user calls our helpdesk, we immediately see what all Cathedral technologies are doing.
If the caller reports a problem, for instance with the door entry system, we can pinpoint whether it's a network communication issue, or whether it's related directly to the entry system mechanics. Before we were involved, the Cathedral just didn't know exactly who to contact. Was it a CCTV company query, an account's package problem, or a maintenance job? Too often, users felt fobbed off with the recurring mantra "you need to speak to someone else".
Now, with just one point of contact, difficulties are resolved.
Core Services Provider
We are now the sole provider of core technology services at Worcester Cathedral. Worcester Cathedral now looks at their various services (internet, servers, telephones etc.) as a tidier "whole". This avoids lengthy discussions and delays whilst the root cause is identified. We promptly run diagnostic tests and investigate possible hardware faults. Instead of passing you off to other service providers, we own the problem and take full "accountability".
helping our partners suceed through IT
Solutions4IT Case Studies
Samuel Heath is a family-run British manufacturing company dedicated to creating definitive and highly desirable taps, showers, bathroom accessories, and door and window fittings. With a worldwide reputation for quality and innovation, as well as a dedicated UK showroom...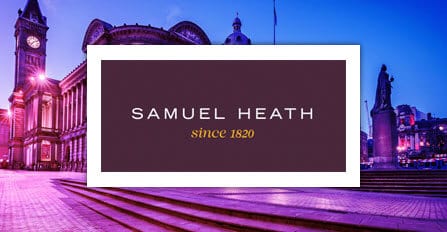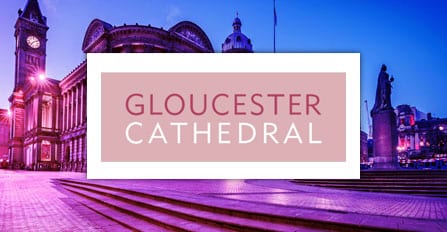 We started working with Cathedrals by chance. Back in 2016 we acquired Gloucester Cathedral's IT support provider of 17 years. As the founder of Solutions 4 IT, I quickly realised that our experience of looking after Charities, the Educational Sector and various SME organisations…