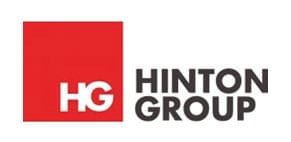 About Hinton Group
Hinton Group is a privately owned property services company based in the Midlands. They specialise in the identification, finance, and acquisition of sites for commercial development projects. Like any small business, office IT communications and productivity tools are a fundamental enabler of the business.
During an office move from Warwickshire to a larger office in Bromsgrove, their IT systems were uninstalled and reinstalled by their former IT provider. But the reinstallation was not successful and many problems ensued. The relationship with its incumbent IT support company broke down and Solutions 4 IT was recommended as a replacement.
Solutions 4 IT has fixed the major problems around email and internet, and took a load off the Hinton Group office support staff. The contrast with the incumbent supplier, a larger IT support company, is marked, says Hayley Cartwright, office manager: "I'm very happy with Solutions 4 IT; they are very flexible. It is obvious that customer service is important to them and they like to have a 1-1 relationship with their customers."
Solutions for Office 365
"We'd been with the previous company since shortly after the company started in 2011," says Cartwright, who is responsible for keeping the office functioning smoothly at Hinton Group. "After the office move, something went fundamentally wrong with the set-up and we uncovered one issue after another."
Hinton Group had moved to Office 365, Microsoft's cloud-based service, and with the combination of the office move and configuration of the new service, they experienced a host of problems. Many of the issues revolved around email, with emails from clients going missing and a lot of downtime on the Exchange server. "A lot of the settings hadn't been changed properly, so we were getting conflicts, and the domains were pointing to the wrong place, so emails were going astray."
Cartwright's frustration grew because their demands were not unreasonable, yet problems were still unsolved. "We don't put a heavy strain on IT, we don't have a great demand. We have architects who use CAD programs, but mostly it's just emails and internet. We run everything on dropbox, and we need access to files and docs and to share links with clients. Office 365 is a pretty straightforward switchover but they had not taken into consideration all our needs and did not have a proactive approach to any problems."
Solutions for superior customer service
Hinton's main concern was about the supplier's approach to solving problems. "Once the set-up problems simmered down, the service we were getting was not good. We found ourselves spending more time arguing with them than them actually helping us."
In addition, Hinton found dealing with the helpdesk system frustrating with five sets of options to go through before speaking to an individual, and then the support engineers were unaware of Hinton's problems. "It was really difficult to call. It took a long time to get through to them and you would speak to different people each time. Then they would just fix the immediate problem and not look at the source of the issues."
It was a recommendation from a friend of the managing director that led Hinton to Solutions 4 IT where they received an in-depth evaluation of how the system had been setup, installing 24/7 monitoring software. Some of the original problems in the setup have recurred, but Cartwright believes this is down to problems from the original setup.
"It was a big jump to move to a new provider. But we met Solutions 4 IT and they went through everything and had a very personable approach . They laid out what they could do, how it all works, and ran an in-depth evaluation of our set-up. They are a lot more approachable and personable. I've met all the 1st line team and most of them were in account management."
Their proactive approach has taken a load off Cartwright who found she was spending days of her time dealing with the previous supplier to try to get problems solved. "If someone has issues with email or internet, it takes my time out totally because I have to stop what I'm doing and put everything on hold until it's resolved. It was taking days out of my time to resolve issues."
She adds: "The provider's help desk would ask me the password for the server, or how to get into the portal which was frustrating when they are IT and they set it up in the first place. Now if I phone Solutions 4 IT and say I don't have time to deal with it, I'm really busy and can they just sort it out, then they will. If I say it's important, then they consider it important."
Benefits
Solutions 4 IT provides Hinton Group with a reliable, friendly, and proactive IT support service, including:
A complete overhaul of its Office 365 setup, fixing problems with emails going astray and unacceptable downtime
24/7 monitoring software, so Solutions 4 IT is notified before the client regarding any problem, anticipate them, and head them off
Full support for all its users, servers, and communications. Mitch Collis, director of Solutions 4 IT, explains: "Here, you can always talk to someone who's familiar with your set-up and we provide a friendly, sympathetic support service. No question is a stupid question for us."
helping our partners suceed through IT
Solutions4IT Case Studies
Samuel Heath is a family-run British manufacturing company dedicated to creating definitive and highly desirable taps, showers, bathroom accessories, and door and window fittings. With a worldwide reputation for quality and innovation, as well as a dedicated UK showroom...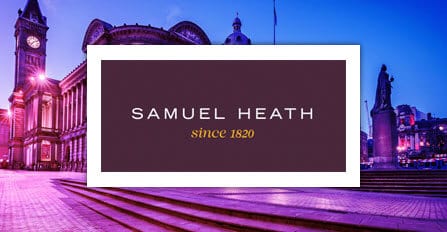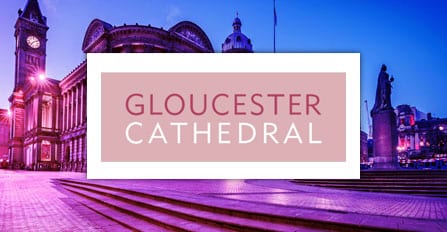 We started working with Cathedrals by chance. Back in 2016 we acquired Gloucester Cathedral's IT support provider of 17 years. As the founder of Solutions 4 IT, I quickly realised that our experience of looking after Charities, the Educational Sector and various SME organisations…