What can you do with the Briefing email sent from Microsoft Cortana?

The Cortana briefing email fundamentally helps users to stay in full control of their calendar and not get carried away with their day. The email will be delivered to you within the first 2 hours of your work day, as you have that set up in Outlook, informing you of any relevant items to help better prepare for the day ahead!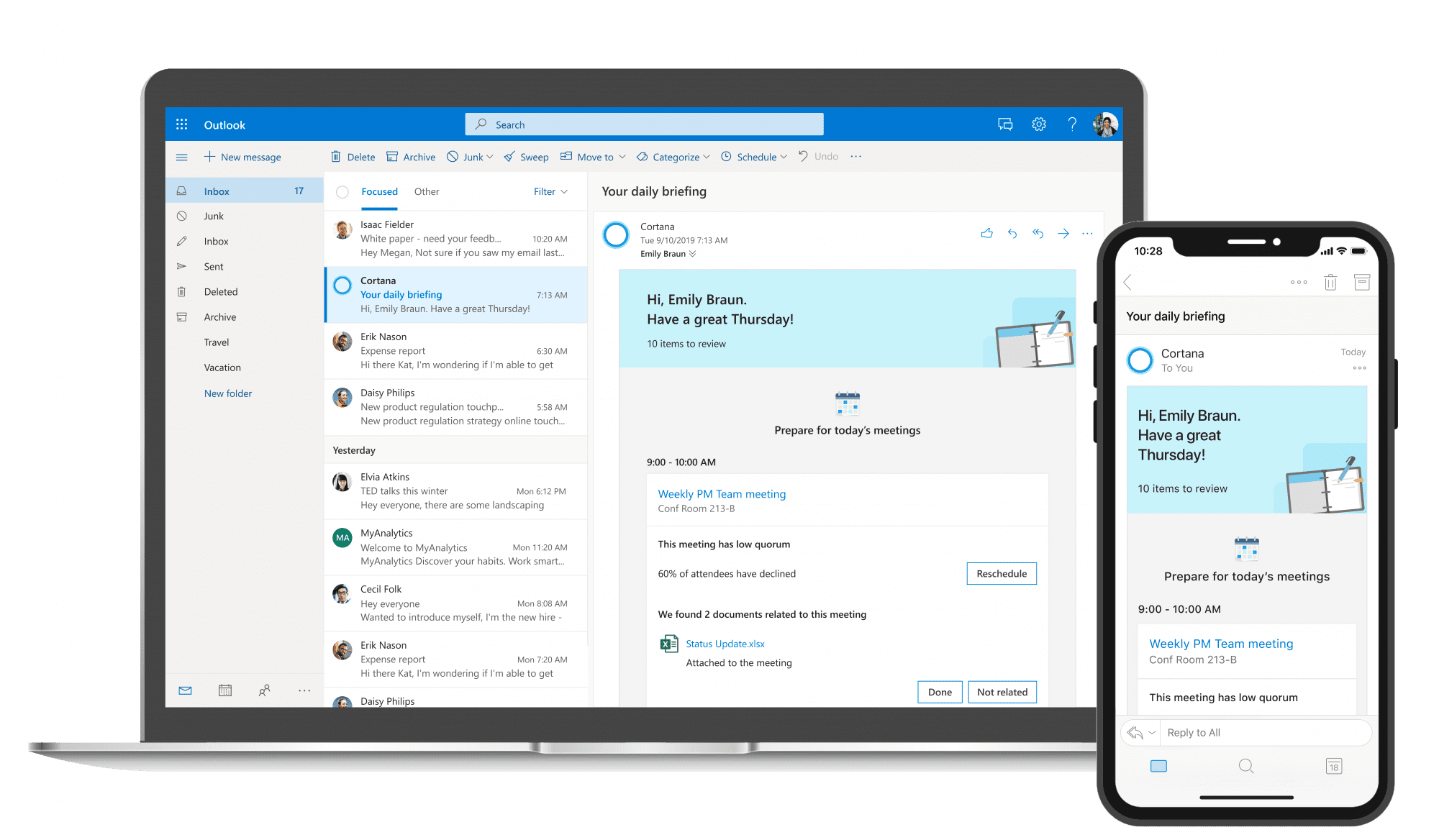 Typical Briefing Email Suggestions
Tasks and documents related to the day's meetings that you may want to review beforehand
Outstanding commitments to and from other contacts that may have been missed
Emails that could potentially need following up
Focus time suggestions to help you schedule in the work that needs to be done
How does it work?
The emails are personal and private and only sent to your inbox so are not accessed by anyone else in your organisation, including your IT admin. The email data uses Exchange Online email and calendar data to provide you with insights or actions for your day ahead. The data security is built in and enforced by Exchange. 
The briefing email looks for actionable tasks in Outlook to help you to avoid what can be a time consuming process collating information or clearing up admin. 
With the email, you have the ability to open related documents and emails directly from Briefing without needing to search through your files and inbox to locate them. Mark tasks as done, dismiss those that are no longer relevant and clear your admin list. 
How do I get this tool?
As of September, the Briefing email was made available for Microsoft 365 Enterprise users, however you need this option enabled. 
Talk to one of our helpful team on how you can enable this within your existing package or how we can get this installed for you. Call 0121 289 4477 or email us at info@solutions4it.co.uk