CASE STUDY:
Bradley Environmental
About Bradley Environmental
Asbestos, environmental, and health and safety consultancy, Bradley Environmental, has an extensive roster of clients for which they provide surveys, testing, training, and consultancy. With business booming after 25 years, the company operates from four offices — its head office is in Birmingham, and regional offices are in Wakefield, Blackpool, and St Asaph in North Wales — all of which have a high and sometimes urgent requirement to print tenders, reports, and training materials.
However, unreliable printers were hampering the business, as well as machines breaking down and maintenance bottlenecks. They had to pay for a set print allocation whether they needed it or not.
Bradley Environmental has now moved to a pay per click fully managed print service from Solutions 4 IT, helping it keep track of print costs and eliminating the maintenance problems it was experiencing with the machines. Sharon Foxall, purchasing and asset manager, says: "Since moving to Solutions, we've not had any issues from the maintenance side. We've definitely made savings as well and that's important to us alongside the level of service. Now we really wouldn't look to use anyone else."
Solutions for budgeting print costs
Under its previous arrangements with multifunction printer suppliers, Bradley Environmental would sign a three-year lease contract for each of the machines that committed them to paying for a certain number of black & white, and colour prints. "The arrangements with companies we've used in the past were for each of the big machines. The lease terms would be that we'd pay for say 30,000 black & white, and 20,000 colour prints, and then also pay for any extras. If we only used 5,000, we'd still pay the full amount," says Foxall.
"Now we are pay-per-click, and it's a much better arrangement. We are not under contract to pay for a certain amount. We also know exactly the amount of print done for we are tracking the it department by department."
Budgeting has consequently become much easier, with Bradley Environmental able to generate spreadsheet reports every month on the print usage from the previous month. The fully managed solution includes consumables, parts, and labour, with toner stocks kept on premise. "The training department does print a lot and because we are expanding, we have more offices and more training courses. But it's easy now to keep track of costs."
"In the past we had to gauge how many boxes of paper the training department had ordered and predict the print budget for the next financial year. Now we cost everything to each department based on actual usage. It's more efficient and we don't have to get the abacus out and say you've used this number of colour prints and this number of black and white."
In addition, the Blackpool office is much smaller than others, yet it was still subject to the same minimum print allocation — whereas now, each office only pays for what it uses. Solutions 4 IT manages the entire print fleet across all offices including networked multi-function devices in the head office and smaller desktop printers in the labs.
Solutions for maintenance
Support has also improved immeasurably, with Solutions 4 IT understanding of the urgency of maintenance calls. The head office in Birmingham is local to Solutions 4 IT, so engineers can arrive in minutes, but they will also send engineers to other offices.
"If a big job is going through, they'll send an engineer all the way to Yorkshire. Especially when we've got tenders that need to go out, printing can be time critical and they understand that. Also if clients want a printed copy of a site report — there are penalties if we are late and these are 5 to 600 page reports, some with full coloured photos on each page."
With the machines networked, the administration portal allows users to scan and print documents from any machine, reducing the administration overhead and meeting its long-term goal of reducing the amount of paper it stores. "Before, we had to keep all our paper reports for several years. Now, as soon as reports are done, we scan them into the system and onto the server. We are going as paper free as possible."
Benefits
Bradley Environmental's printing problems are a thing of the past with its managed print solution from Solutions 4 IT. They have experienced:
Savings for they only pay for print they actually use. Foxall says: "It's made a massive difference moving from prepay to pay-per-click."
An improved support relationship. "We feel we have a good relationship with Solutions 4 IT since they are very easy going. We can phone them and they'll stop what they are doing to help us."
Eliminated maintenance problems with machines. "We very rarely have any problems with machines now."
An improved fleet of machines with MFDs at each site and desktop printers for smaller locations, such as labs that improve administration between locations and enable them to produce graphics-rich documents and brochures, client-ready with ease. Solutions 4 IT explains: "Bradley Environmental wanted to invest in a solution that would give them reliable, fast, multifunction machines. Our managed print service includes monitoring and alerts, so we can maximise the uptime and dispatch an engineer if there are any problems."
helping our partners suceed through IT
Solutions4IT Case Studies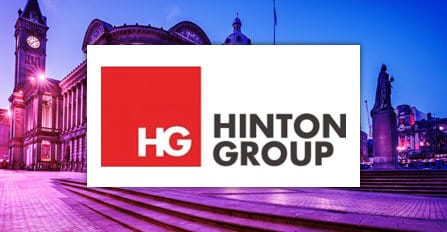 Hinton Group
Hinton Group is a privately owned property services company based in the Midlands. They specialise in the identification, finance, and acquisition of sites for commercial development projects. Like any small business, office IT communications and productivity tools are a fundamental enabler of the business...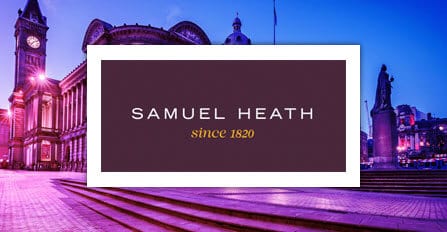 Samuel Heath
Samuel Heath is a family-run British manufacturing company dedicated to creating definitive and highly desirable taps, showers, bathroom accessories, and door and window fittings. With a worldwide reputation for quality and innovation, as well as a dedicated UK showroom...